Project 1: Contextual Fit
The objective of this project is to add to the existing home, while also fulfilling
the requirements placed by the family currently living within the home.
<![if !vml]>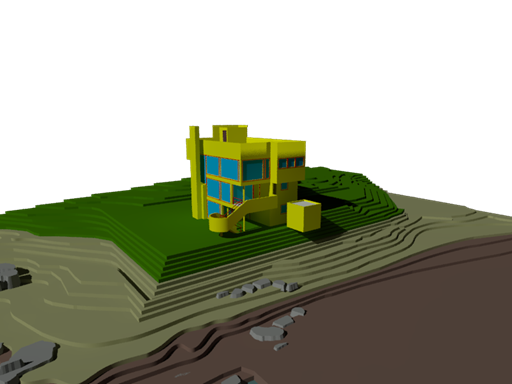 <![endif]><![if !vml]>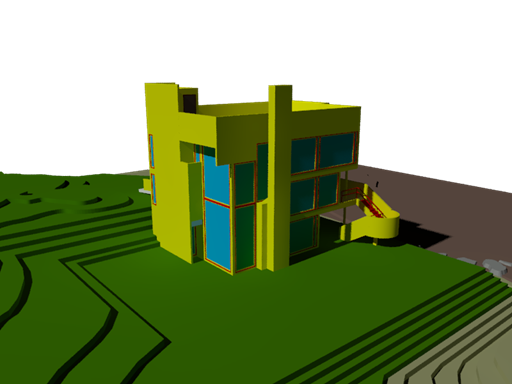 <![endif]>
<![if !vml]>

<![endif]>
<![if !vml]>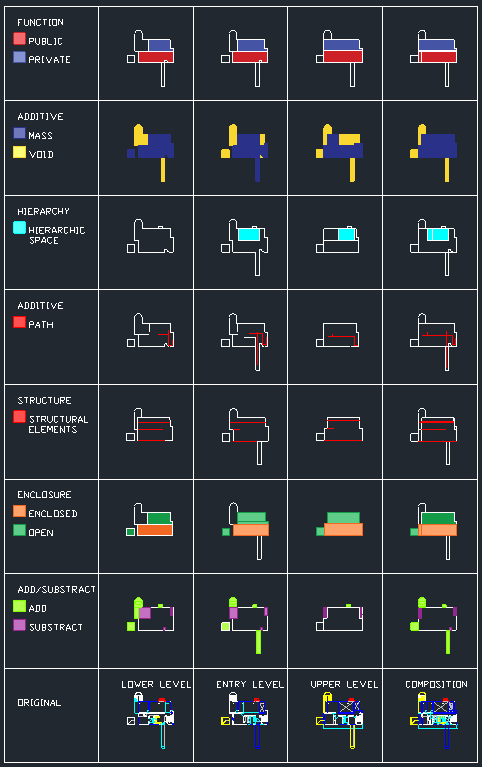 <![endif]>
Addiction Criteria:
<![if !supportLists]>1. <![endif]>Master Suite, (duplex arrangement)
<![if !supportLists]>a. <![endif]>Master Bedroom, 200 S.F.
<![if !supportLists]>b. <![endif]>Master Bath, 80 S.F.
<![if !supportLists]>c. <![endif]>Walk-in-closet, as required
<![if !supportLists]>d. <![endif]>Exercise Room, 180 S.F. (not on same floor as bedroom)
<![if !supportLists]>2. <![endif]>Family Room, 300 S.F.
<![if !supportLists]>3. <![endif]>Formal Outdoor Area, 300 S.F. (i.e. deck, roof garden, etc.)
Narrative:
Smith House, originally designed by Richard Meier in 1965, fails to accommodate for the growing needs of the Johnson family. The family of five has decided they need a family room as a more private setting to relax, an exercise room to encourage fitness, and an outdoor space for entertaining. The parents feel that they deserve a more luxurious retreat for alone time. They wish to build a master suite, with its own private bath and walk-in-closet. The couple requests the design of their home to revolve around their family, as they are often like to spent some family time with their 2 children. The family loves spending time watching movies, playing board games, and being active together. That is why a family room with an outdoor area next to it would be the best for them. The Smith family includes two children, a boy age 14, and a girl age 11. When they arrive from school, they could enjoy playing outside with the company of their invited friends. The parents have agreed to include a formal outdoor space for their children and are excited to have an area for their own entertaining, showing off their beautiful view of the Long Island Sound.
Hierarchy: Family Room
As mentioned before, the couple would like the addition to revolve around the family room as it brings them together.
Sorting:
| | |
| --- | --- |
| Public | Private |
| Living Room | Bedrooms |
| Dining Room | Bathrooms |
| Family Room | Kitchen |
| Outdoor | Exercise Room |
| | |
| --- | --- |
| Loud | Quiet |
| Exercise Room | Bedrooms |
| Family Room | Kitchen |
| Living Room | Bathrooms |
| Outdoor | Dining Room |
| | |
| --- | --- |
| Group | Individual |
| Family Room | Bedrooms |
| Living Room | Bathrooms |
| Dining Room | Kitchen |
| Outdoor | Exercise Room |
Diagrams
​
<![if !vml]>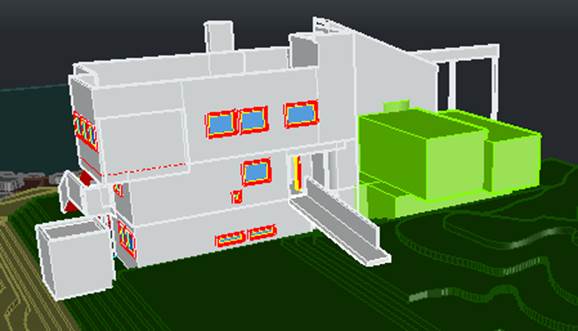 <![endif]><![if !vml]>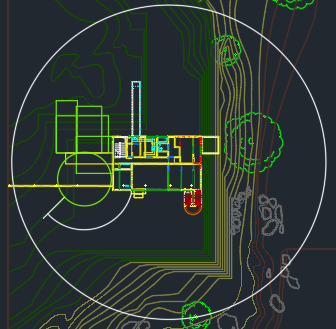 <![endif]><![if !vml]>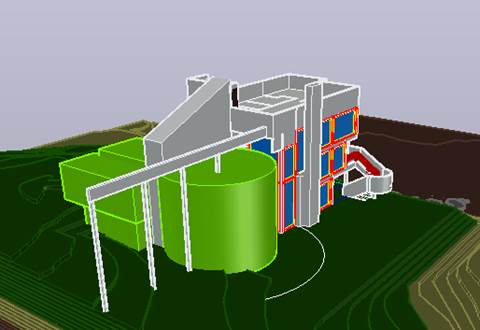 <![endif]>
Northeast / Birds Eye view / Southwest
<![if !vml]>

<![endif]>
System Extrusions
<![if !vml]>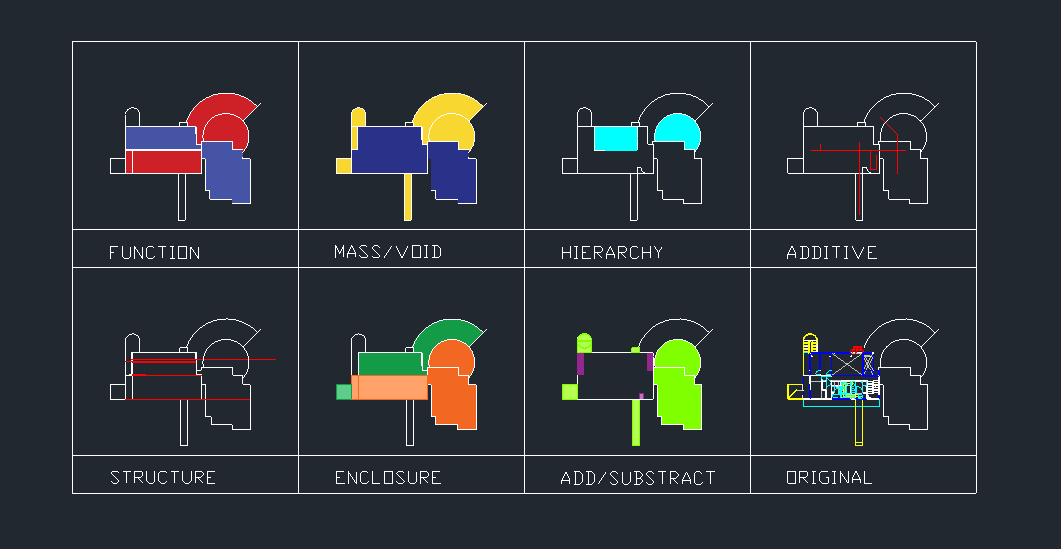 <![endif]>
ELEVATIONS
<![if !vml]>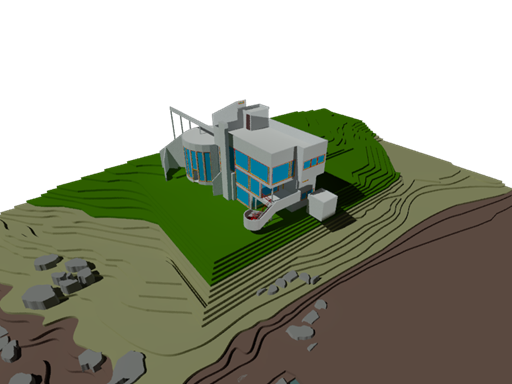 <![endif]><![if !vml]>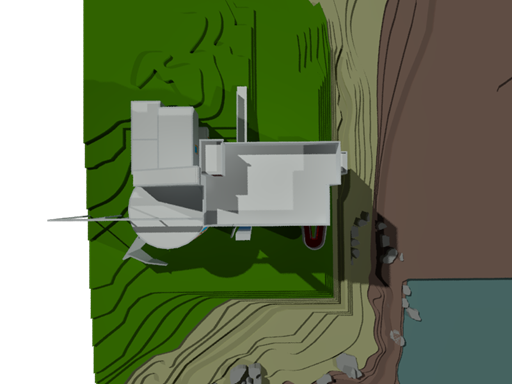 <![endif]><![if !vml]>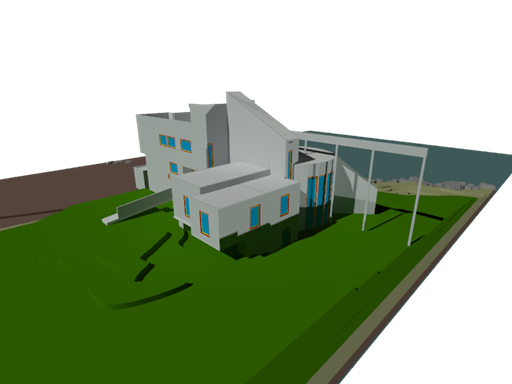 <![endif]>
Southeast / Birds Eye View / Northwest
<![if !vml]>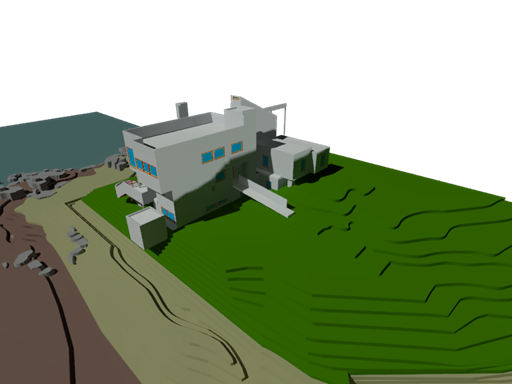 <![endif]><![if !vml]>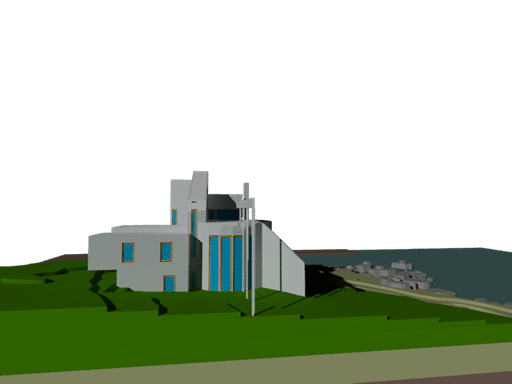 <![endif]><![if !vml]>
<![endif]>
Northeast / West / Southwest
SECTIONS
<![if !vml]>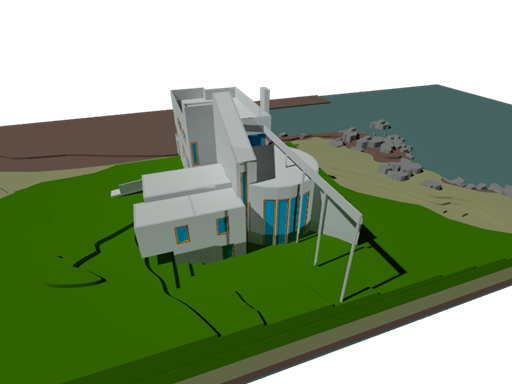 <![endif]><![if !vml]>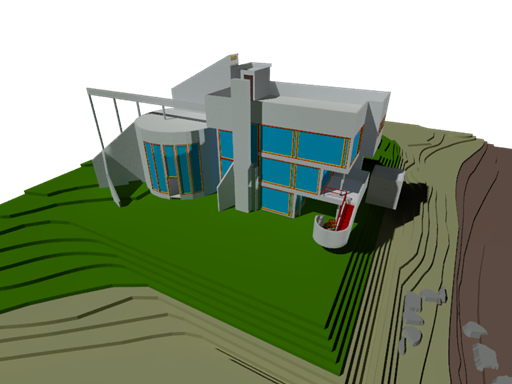 <![endif]>
Addition Section / Family Room Section
SPACIAL INTERACTIONS
<![if !vml]>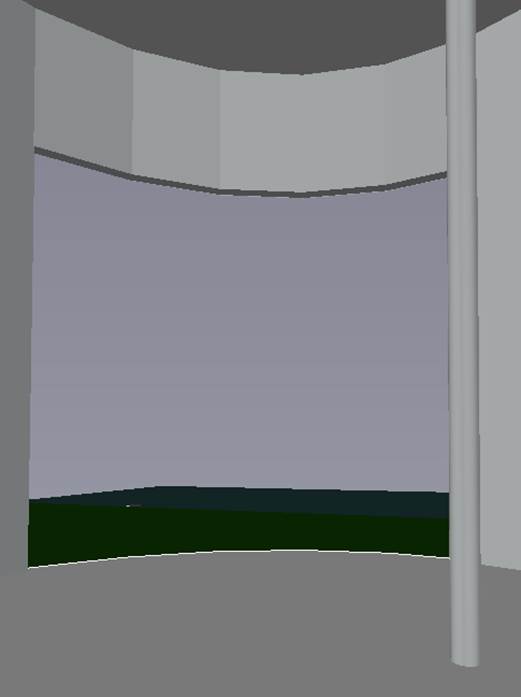 <![endif]><![if !vml]>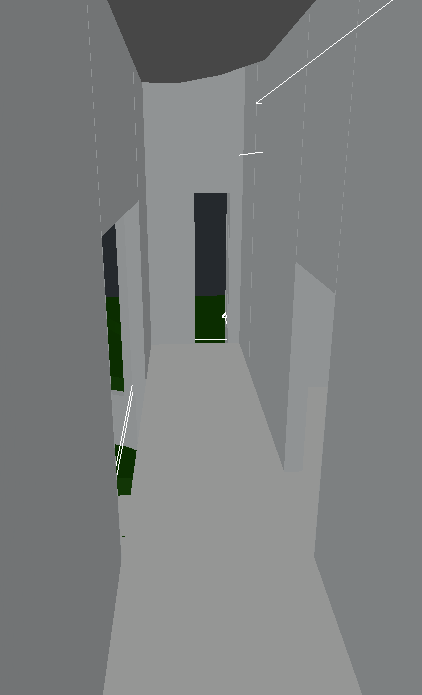 <![endif]><![if !vml]>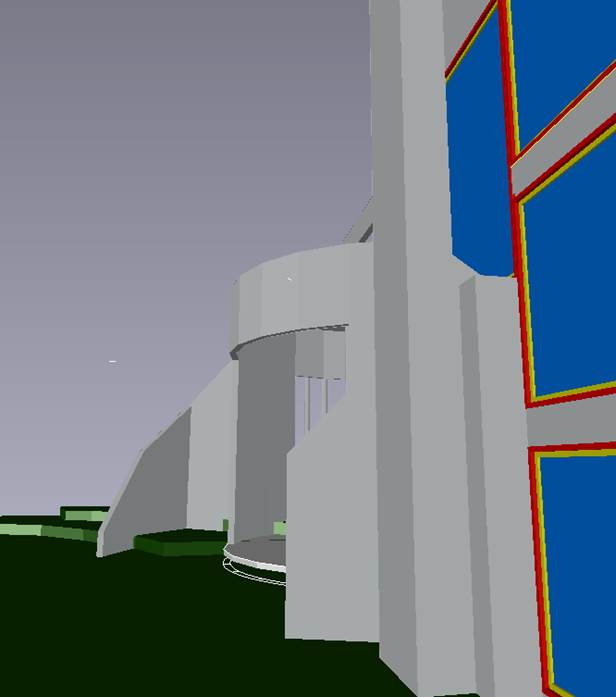 <![endif]>
Family Room facing Outdoor Area / Second Floor Hallway / Family Room/Outdoor Area viewed from exterior stairs