PROJECT 2: CONTEXTUAL ANALYSIS
PREMISE:
The Smith Family has commissioned you to design an addition to their house on the shore of Long Island Sound. The original house, designed in 1965 by architect Richard Meier, has been widely published and is internationally known. Unfortunately, the Owners needs have change since the original design, thereby warranting this architectural intervention. The Owner specifically request that the integrity of the original design be respected, yet the new addition should have its own presence.
NARRATIVE:
The new owner of the house is a 22-year old computer programmer who, entering the app development industry, has come into a significant amount of money. He has chosen to move out of his family's house to live by himself, however being a young millionaire, he requires ample space to host massive and crazy parties for his friends. While he himself doesn't require a large bedroom, he would like there to be a larger guest bedroom in case he needs to accommodate anyone staying over for the night. Additionally, as most parties do, he would like there to be a large dance floor and party congregation room that will have a luxurious and expensive view of the Long Island sound, and with this a closely related bar area.
RANKING:
<![if !supportLists]>1. <![endif]>Party Congregation Room
<![if !supportLists]>2. <![endif]>Bar Area
<![if !supportLists]>3. <![endif]>Guest Bedrooms
SORTING:
Public: Congregation Room, Bar Area, Formal Outdoor Area, Living Room, Kitchen
Private: Master Bedroom, Guest Bedroom, Master Bathroom
Loud: Congregation Room, Formal Outdoor Area, Living Room, Exercise Room
Quiet: Master Bedroom, Guest Bedroom, Kitchen
EXISTING SYSTEMS TO BE EXTRACTED:
Circulation Path
Open/Closed Relation Line
Structural Beams and Columns
META INSPIRATION:
<![if !vml]>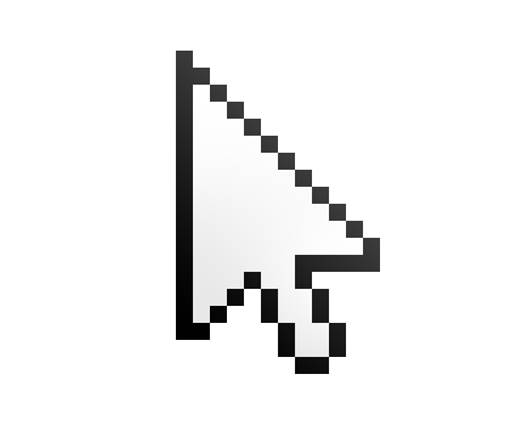 <![endif]>
In order to organize the shape of the extension, I drew inspiration from a Mouse Cursor, as the owner is a computer programmer and would be very familiar with it.
Contextual Analysis:
<![if !vml]>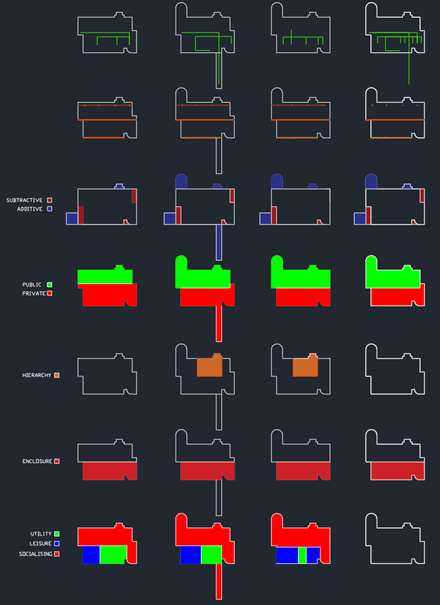 <![endif]>
Floor Plans:
<![if !vml]>

<![endif]>
 <![if !vml]>

<![endif]>
PRELIMINARY 3D:
<![if !vml]>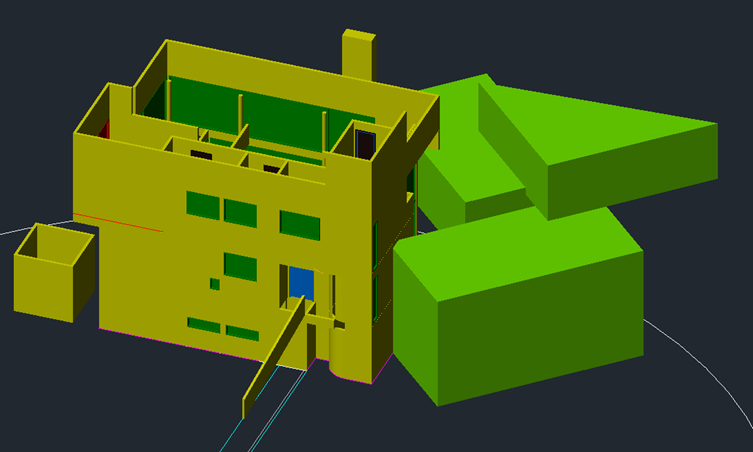 <![endif]> <![if !vml]>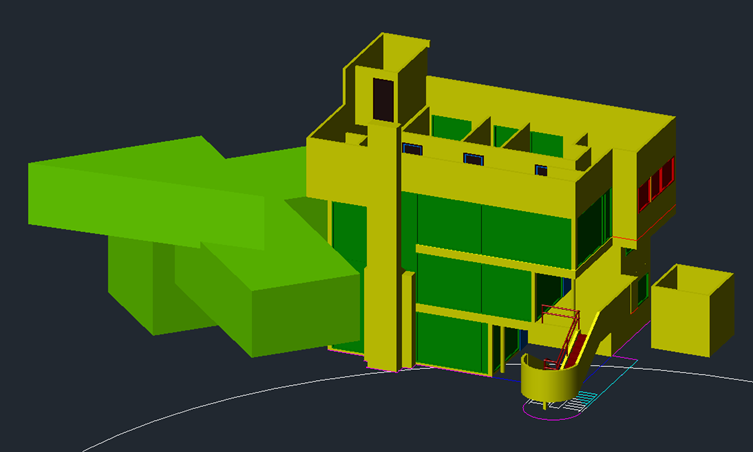 <![endif]>
FINAL DESIGN ELEVATIONS:
<![if !vml]>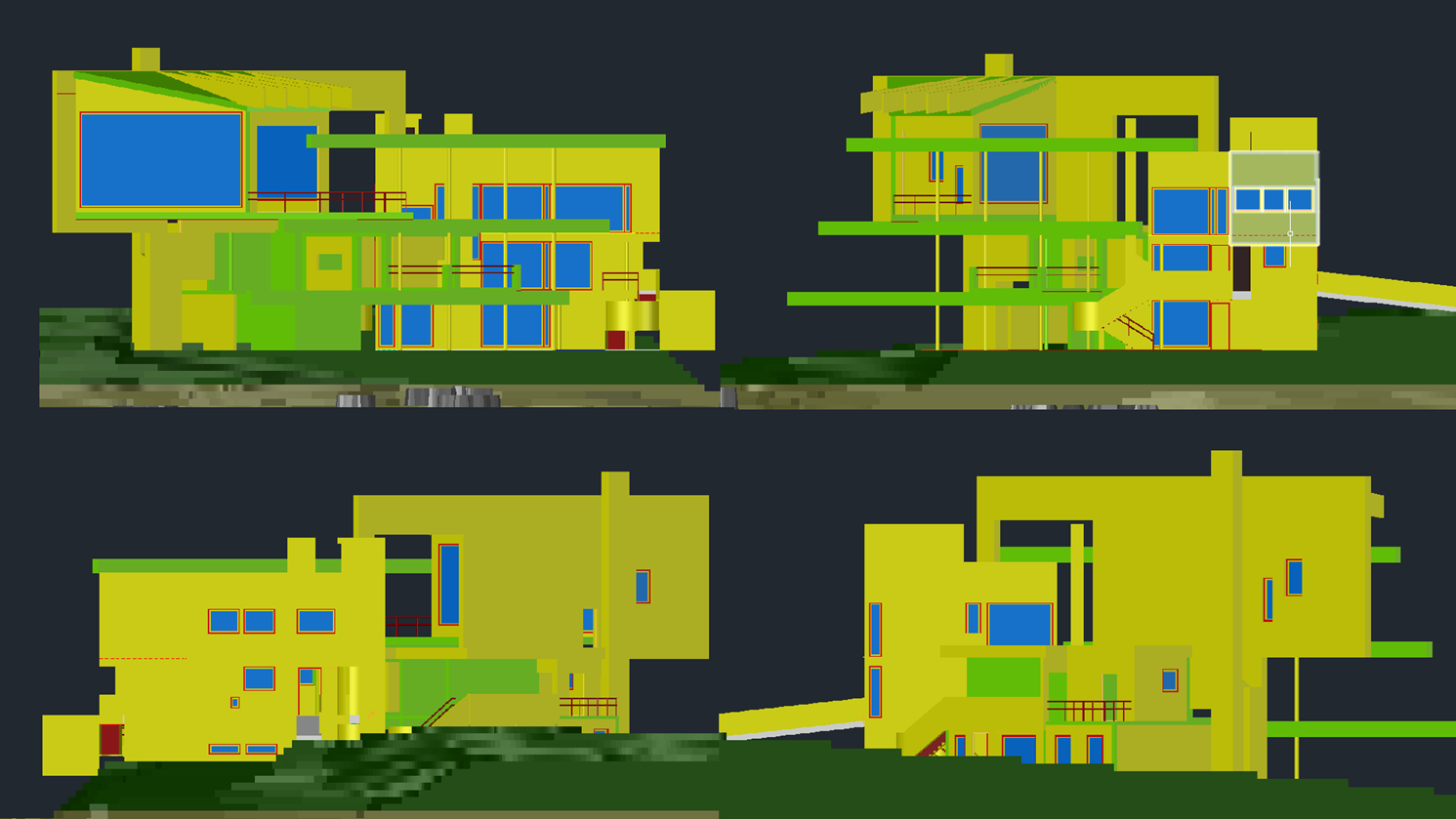 <![endif]>
FINAL DESIGN 3D:
<![if !vml]>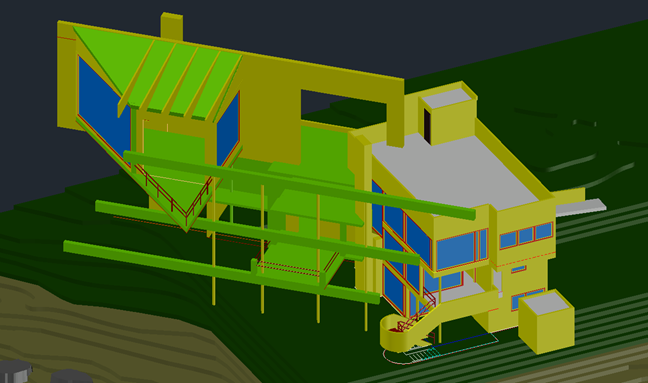 <![endif]> <![if !vml]>
<![endif]>
<![if !vml]>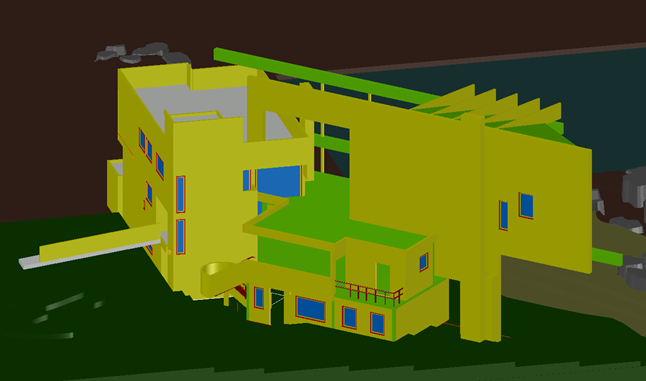 <![endif]> <![if !vml]>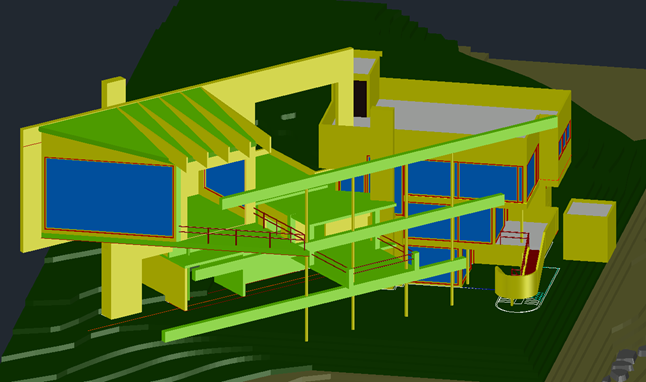 <![endif]>
<![if !vml]>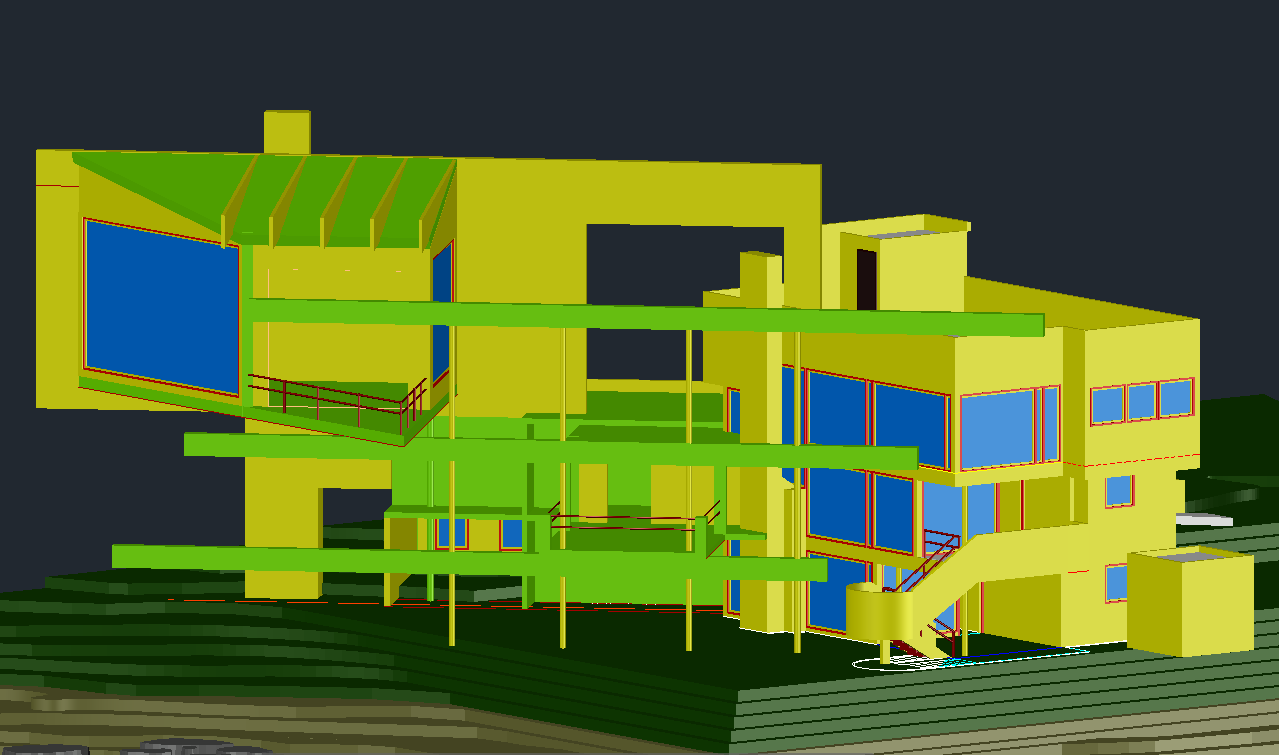 <![endif]>